Learn, connect and thrive abroad
Learn more about the philosophy that inspires us, find out what our courses entail, and browse our available courses.
Connect With Locals
Gain confidence to socialize outside of your comfort zone and create life-long bonds.
Avoid Faux Pas
Be aware of potential mistakes and make better first impressions at work and at university.
Adjust Like a Pro
Knowing what to expect and how to react avoids culture shock and reduces anxiety.
Immerse in the Culture
Use your knowledge to steer clear of tourist traps and experience life abroad like a local.
Grow your Cultural Intelligence
We believe that education can foster awareness, develop cultural intelligence (CQ) and increase understanding between cultures. Join our community and help us create more meaningful and considerate intercultural exchanges that actually benefit you and the local community around you.
Module Learning
Our compact lessons, grouped up in thematic modules, introduce core topics and concepts - all written and audited by established social scientists.
Course Guide
Let our Course Guides be your companion. Each Course Guide has a deep tie with the country they present. Learn more about your Guide in the Course Introduction.
Various Learning Styles
Our materials aid different learnings styles using Key Tips, Did You Know points, country-specific imagery with informative captions, video interviews and extra PDF resources to download if you want more.
Completion Certificate
Once you complete your course, you will receive a CulturaGo Course Completion Certificate to recognize your achievement.
Real-life Perspectives
Get a honest point of view directly from people who have lived, worked, or studied in the country. Our video interviews are full of insider tips and priceless insight.
Identity-based Module
A whole module dedicated to identities, diversity and inclusion, with a focus on race and ethnic minorities, gender dynamics as well as sexual and gender diversity.
Health & Safety Advice
Our courses, and our identity-based modules in particular, are packed with up-to-date and reliable information to support your Health and Safety abroad.
An Intuitive, Easy-to-use Platform
Feedback From Our Course Learners
"Thank you guys for your efforts in this course, these courses are an awesome way for people to open their awareness of other cultures and broaden their capabilities of relating and understanding people from different parts of the world. I believe that this in turn makes the world a more unified place in the long run. I really enjoyed taking this course."
Despina, UFL Warrington student in the UK
"Thank you so much for all the hard work you put into this course. Thank you for aiding in my preparation for my trip. This was very helpful, and you all did an amazing job!"
Stevencia, UFL Warrington student in South Korea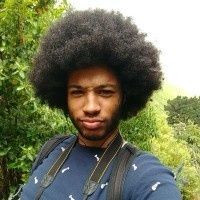 "Thank you for creating this course, a lot of the information that I read and watched within the course have proved to be useful. I have seen some of these examples during my own Erasmus experience and having done the course, some of these examples now seem familiar to me."
Ryan, De Montfort University student in Spain
"色々ありがとうございました!This course was a real lifesaver for my first time in Japan. It is so different from my home country in ways I wouldn't even know how to put into words, but somehow you all articulated it perfectly! I was especially thankful to those of you who shared your own experiences with being a minority in Japan - as a biracial black and white woman with a great interest in LGBTQ issues, I was so nervous about standing out in a county that is, for the most part, racially and culturally homogenous. However, hearing from others who had done it before was really encouraging, and I can't articulate how special it was that this course didn't overlook those identities (it even included passages on being vegetarian/vegan, something else that I found really helpful!). Even beyond this, some of the course creators personally reached out to my sister and I and offered wonderful advice and assistance - it never felt like we were alone in going through this process. I am so grateful to each and every one of you who made this course a reality, so thank you!
"Not only did this course make me more prepared to enter Japan, but it also put me at ease by knowing that unexpected social norms and customs would be one less thing to worry about when getting settled in. The mix of informative written passages, videos from other travelers and natives, and links to specific resources provided a wealth of information that made me feel ready to tackle all of the new experiences that come with being abroad. I can't imagine a more comprehensive yet concise summary of all that there is to know before entering a foreign country, and I am extremely thankful to have had this primer!"
Holly, George Mason University student in Japan
"Beautiful course, very informative. This has provided a ton of expansion on information I had thought I knew before and helped me tremendously in taking away that pre-departure fear and giving me confidence in being prepared for the future. It's nice to see care put into topics regarding identity and cultural practices as these are topics that deserve respect."
Joseph, Centre College student in Japan
"Thank you for allowing me the opportunity to take this course! I especially appreciate the team reaching out via email to see if I wanted to talk with anyone one-on-one about living in Korea. I think CulturaGo does a great job making researching/learning about other countries easy, enjoyable, and engaging. Being able to break it up into sections really helps someone like me feel motivated to learn about Korea in bits and pieces. I hope you will be able to continue to expand the country options in the future! I would definitely use this course again for wherever my next destination may be."
Marlaina, Grand Valley State University student in South Korea
"I loved the course. It is informative and succinct. I really loved the videos. Hearing about other people's experiences is eye opening and makes sure I don't go through this process with rose colored glasses."
Lilac, Premier TEFL teacher in South Korea
"I thought this course was very beneficial especially for someone who knows nothing or only a little bit about Korea. It was very informational, easy to navigate, and engaging. Even though I already knew a lot about Korean culture from previous research and experience, it was nice to brush up on things and I even learned some new things. I really enjoyed the course overall."
Morgan, Grand Valley State University student in South Korea
© 2023 CulturaGo. All Rights Reserved